RollerBites® — Bold. Different. Better. That's how we roll.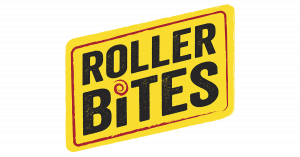 Meateaters everywhere are obsessed with the protein-packed goodness and unique flavors only found in RollerBites.
Each bite is full of juicy, savory, home-grilled flavor. Offering a wide protein selection for breakfast, lunch, dinner and snacks, you'll always be able to grab, go and devour with RollerBites.

Protein-Packed Chicken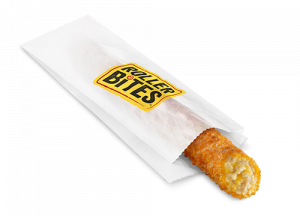 Tender, juicy chicken teamed up with our kickin' blend of spices to create an epic, protein-filled snack – Chicken RollerBites. From Bacon & Cheddar to Monterey Jack to Sweet Thai Chili Chicken RollerBites, we have a flavor to play well with your taste buds.

Flame-Broiled Cheeseburger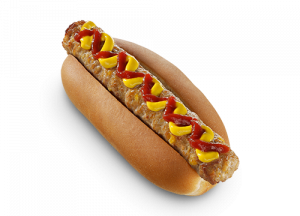 Our flame-broiled Cheeseburger RollerBites deliver the juicy cheeseburger goodness we love when there's not enough time to fire up the grill. Our bold, pub-style burger flavors include Black & Bleu Cheeseburger, Chipotle Bourbon Cheeseburger, Ghost Pepper Cheeseburger, and Sriracha Cheeseburger.

Breakfast Like No Other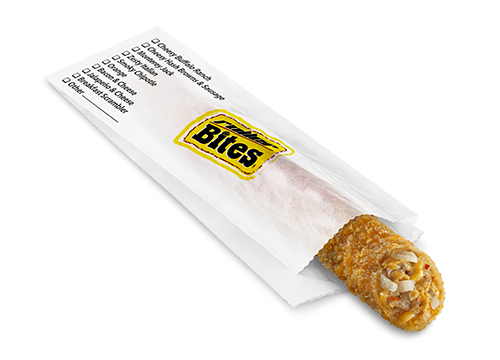 When you need a real breakfast on the go, grab one of our Breakfast RollerBites. Loaded with the good stuff, like eggs, cheese and savory sausage, Breakfast RollerBites are great way to get you going in the morning. Our 3 delicious flavors include Breakfast Sausage, Egg & Cheese; Cheesy Hash Browns & Sausage; and the Maple Breakfast Scrambler.

Try One of Our Delicious Flavors