Cooked Perfect® — Crafted for Your Senses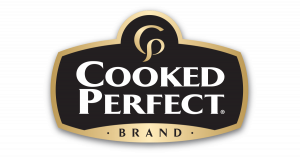 Our flagship Cooked Perfect brand provides the key ingredients to create truly memorable meals and events.
From a savory appetizer for your next big party to a traditional weeknight dinner, our Cooked Perfect products satisfy any occasion. Expecting a few friends for an impromptu party? Our Buffalo Ranch Style Fire Grilled Wings or Bourbon BBQ Fire Grilled Chunks make the perfect appetizer for entertaining family and friends. Bored with lunch? Go hot and fresh with our Korean BBQ Meatball Sandwich. Need an entree that can transform an everyday dinner from routine to something special? Try our Sundried Tomato & Roasted Garlic Chicken Meatballs in a mouthwatering pasta primavera.

Fully Cooked Frozen and Fresh Meatballs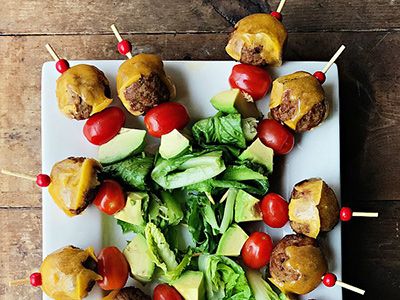 Take one perfectly crafted meatball and you've got the key ingredient to a truly memorable family meal. Made with select cuts of meat and flame-broiled to sear in the natural flavors and juices, our Cooked Perfect Meatballs feature a variety of flavors to suit every taste, from traditional Italian Style to Gluten Free and Korean Style BBQ. After spending a few minutes with our collection of meatball recipes, you'll find yourself imagining new ways to feature our mouthwatering meatballs on your menu.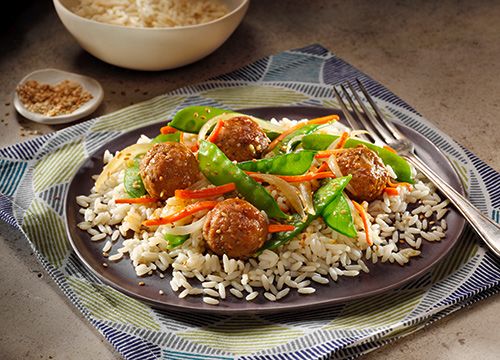 Cooked Perfect fully cooked frozen meatballs can be found just where you'd expect – in your grocer's freezer. They're the perfect choice when you want the convenience to prepare a portion of the bag and save the rest for later. We offer a variety of different flavors and different meatball sizes to meet the needs of any occasion and recipe. Our fully cooked fresh meatballs are all natural and have no preservatives. They can be found in the refrigerated meat and poultry section of your local grocery store. The Steam in Pouch technology allows you to heat juicy, flavorful meatballs in about 2 minutes in your microwave.

Fire Grilled Chicken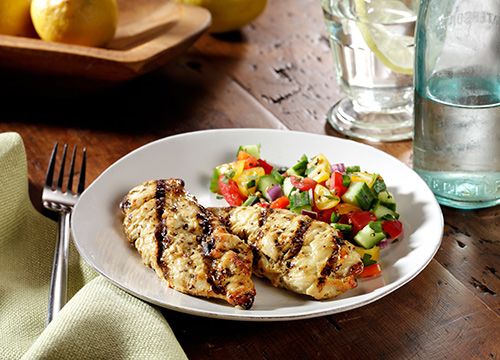 Our Cooked Perfect Fire Grilled Chicken products are made from premium chicken and seasoned with savory spices.
Fire Grilled Chicken is grilled over an open fire to lock in juices and bring out delicious flavor. The fire grilling ensures that our chicken stays tender on the inside. With bone-in and boneless thighs, chunks, drumsticks, tenders, and wings in 9 delicious flavors, Cooked Perfect Fire Grilled Chicken can satisfy every taste, from the spicy wings for your next weekend event to lemony and light tenders rich with Mediterranean spices.
Change up your weeknight dinner rotation by browsing our Fire Grilled Chicken recipes for inspiration. Several of our recipes can be ready in 30 minutes or less, giving you the perfect balance of protein and flavor. Some of our favorites include the Lemon Chicken Tenders and Cucumber Salad and the Chicken Drumsticks with Sesame Spiked Slaw.

Chicken Bites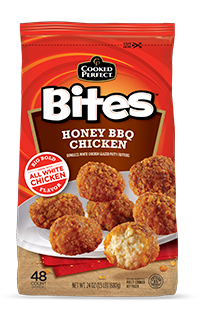 Ready in minutes and packed with flavor, our Cooked Perfect Chicken Bites are the snack that's got your back.
Our Chicken Bites are made with all white chicken and loaded with protein, making them the perfect satisfying snack. Cooked Perfect Bites are perfect for an after-school snack, appetizer or as part of a meal. Prepare them in a microwave or oven, and they're are ready for you to enjoy in minutes.
From the hot and spicy Buffalo Style Chicken Bites to the Cheesy Chicken Bites with a kid-friendly Monterey Jack cheese, there's a Cooked Perfect Chicken Bite for every appetite.

A Few Looks Down the Aisle …