Eisenberg® Premium Quality Franks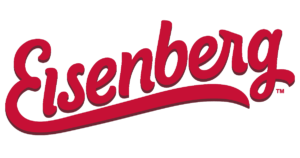 It's the latest addition to the Home Market Foods family of brands, but the Eisenberg tradition of quality is far from new. These premium franks are made with no monosodium glutamate (MSG), phosphates, fillers or by-products, so every bite is filled with the flavors of our special smokehouses and seasonings.

America's Gourmet Beef Hot Dog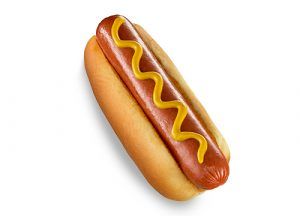 An Eisenberg family recipe using the finest cuts of U.S.D.A. beef, fresh seasonings and spices make our Gourmet Beef Hot Dogs irresistible to customers from coast to coast. Unlike most of our competitors, Eisenberg Gourmet Beef Hot Dogs are made without monosodium glutamate (MSG), phosphates, fillers or by-products, insuring consistent quality whether grilled, steamed or boiled.

Angus Hot Dog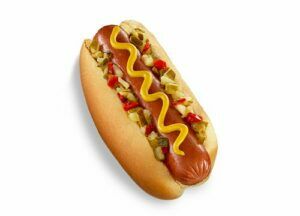 The Angus Hot Dog is not your average dog. It is the pinnacle of quality gourmet franks. Made with 100% Angus, we add a unique recipe of our proprietary seasoning and then cook the Angus Hot Dog in smokehouses, the old-fashioned way. Today, most hot dogs contain extenders and meat substitutes such as phosphates, monosodium glutamate (MSG), potato starch, and milk solids. The Angus Hot Dog is made without these additives. The result is a sensational tasting frank, the highest quality alternative to ordinary hot dogs.

Gourmet Sausages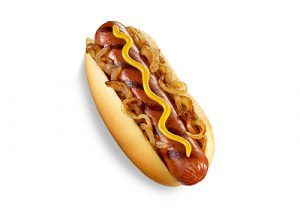 Our premium gourmet sausages are made from the finest cuts of U.S.D.A. beef or pork and seasoned with a recipe handed down from generation to generation. The Eisenberg Smoked Cheddar Sausage contains real cheddar cheese – not cheese sauce – and is slow-cooked in our special smokehouse. For our Eisenberg Smoked Cheddar & Jalapeño Sausage, we added pieces of real Jalapeño peppers to deliver a real "South of the Border" taste. Our Gourmet Beef Polish Sausage is a timeless treat that is all beef and made without phosphates, MSG, fillers, or byproducts. Our Eisenberg Bratwurst is an old-world style Brat that's bursting with flavor. They're great steamed in beer or hot off the grill. Try one topped with brown mustard, grilled onions, and sauerkraut! We've been perfecting the corned beef seasonings in our Eisenberg Reuben Griller since 1929, and we add real Swiss cheese for an authentic Reuben sandwich delicatessen classic.